How to turn water blue in Photoshop is a process of artwork question about in Photoshop. The maximum time we follow that when we take pictures in camera that time color will not blue. That time people want to do it with blue color for a shiny and standard look. In this process, the Philippines Photo Editor website can discuss this color change. Therefore, we include the whole process of turning water blue in Photoshop.
Henceforth, the first thing is that you can create duplicate the background layer by pressing Ctrl + J on a PC. Then, go to the Layer Menu, choose Smart Objects then go to > Convert to Smart Object. 
Further, add camera raw filters from the smart object, press Ctrl + Shift + A on a PC. After the camera raw filters, you can add some warmth to the image. When seeing the different colors that time goes to set. Adjust the setting as below under the color mixed tab and basic tab
How to Turn Water Blue in Photoshop Then, Seeing the Color
will be a bit strong overall can reduce the layer opacity mask. Apply the color mask that you choose through the color mask. There, using the select menu and choosing color range to select the greens. Here, you can decide the edge and sky and make it a standard way. 
After then, you can repeat the process of the above first step. This time you can create a layer to target the water. Now, add a selective color adjustment by going to the image. There go for the selecting adjustment to selective color in the menu bar.  Herein, see to get look here the cyan into the water. Buy our service Photo Retouching Service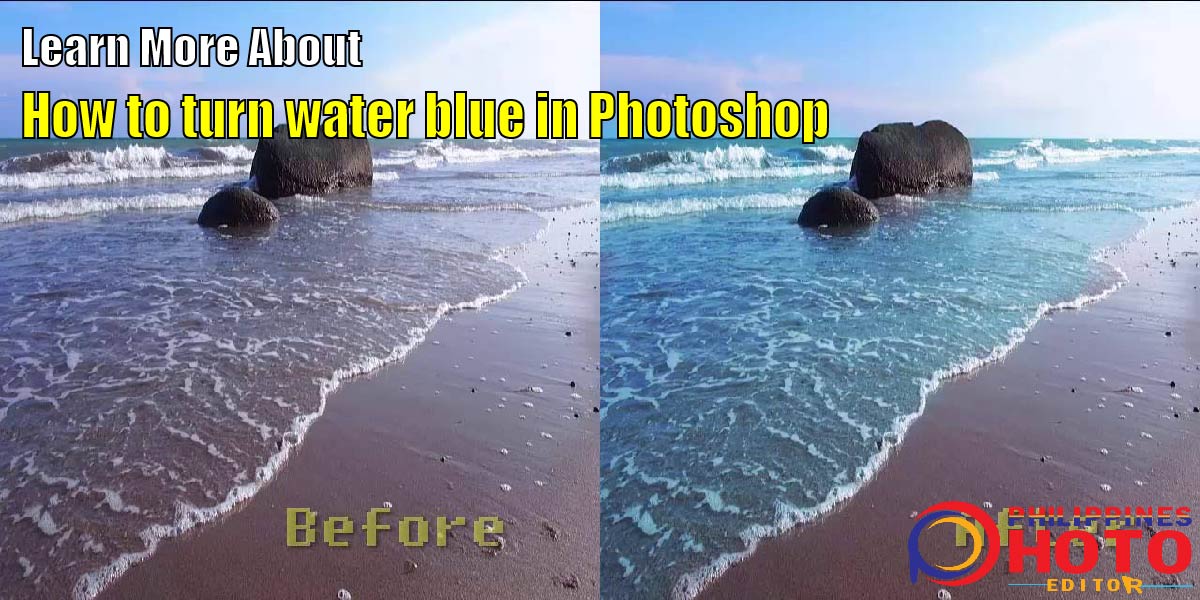 Next, keep the Camera Raw Filters as good by pressing Ctrl + Shift + A on a PC. For changes in the Camera Raw Filter, do compare with the first layer. For instance, you get result adjustments color of the image after increasing the cyans. Now, go to the next step for How to turn water blue in Photoshop. There the image below in left, right, front image is the layer capacity where apply with mask and reduce. 
However, in The Final Process, You Can Use the Heel Tool And
remove unwanted colors. And add new blue color in the water by the clipping mask. We give you all the processes in the content already. In conclusion, the important thing is that the Philippines Photo Editor website can give all graphics services. If you need any other service like How to turn water blue in Photoshop then can contact us. We can give you the best service rather than another service. Learn more about Filterstorm App Free