The magnetic Lasso tool disappeared in Photoshop means you have edited your toolbar from the left side of the following application windows. In fact, you can get it back. Just go to Window > Tools to make the Toolbar visible again. Philippines Photo Editor is here to help you if you having trouble editing images. On the web lots of photo editing tools are available. Even, Adobe Photoshop is one of the best tools for photo editing. While doing editing work in photoshop, if you accidentally your magnetic lasso tool disappeared. Then not be worried you can get back from the Window.
Firstly, The three dots at the bottom of the Toolbar, immediately above the squares indicating the foreground and background colors, may be used to add or remove Photoshop features from the Toolbar. When you click on these dots, you'll get a list of all the Photoshop tools that have been removed from the Toolbar. Edit Toolbar is the only option if your Toolbar is set to its default configuration. You may access the Customize Toolbar window by clicking the Edit Toolbar button. There you also find your magnetic lasso tool disappeared mistakenly. Buy our Image Masking Service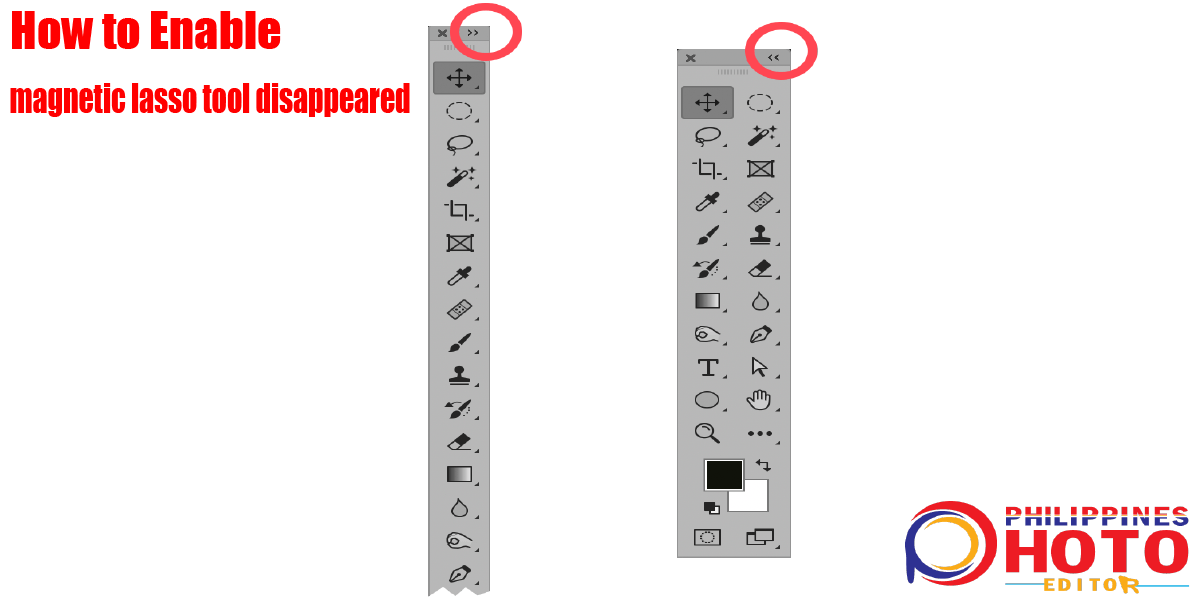 Secondly, Philippines Photo Editor Provides 2d and 3d Images
processing works at a wholesale price. Moreover, 100 graphic designers work around the clock at the Philippines Photo Editor to ensure that every project is completed on time and at the highest possible standard. For the convenience of our customers, we are available round-the-clock, 365 days a year. Similarly, we make confident that the job is of high quality while reasonably priced. Even, we also provide various pricing options so that our clients may choose the package that best suits their needs and budget.
Thirdly, our work is done entirely by hand, and it's of the highest quality. Experts in the Philippines Photo Editor's team are equipp to tackle large-scale assignments. You may get them even if you need them in a short period with a unique reward. As a result, you can get your task done quickly without sacrificing quality. Contact us right now.
So Searching for A Magnetic Lasso Tool Disappeared Issue Solved
in the first portion. If you don't want to dissipate your time just knock us in live support. Our graphic design team will do the lasso work for you at a low price.
To this end, you may certainly use the services of the Philippines Photo Editor for any purpose. We will not, however, force you to do so. Concequently, it is up to you to look at various websites, which may take some time, before making your ultimate selection. Finally, we want to ensure you that we will follow through on the commitments we make. We believe you get the solution you magnetic lasso tool disappeared and we also offer you some of best services which will you find in our website.