Remove Freckles Photoshop works for when someone looks at a spot, damage in an image. At that time wants to work in Photoshop for cleaning the image. Thus, the Philippines Photo Editor website can discuss the all process in this content. So, follow up the photoeditorph.com and learn from here. Let's go to the process about remove freckles Photoshop tutorial:
First step- Open an image in the Photoshop.There you can download a picture and then go to Adobe Photoshop CC. Select the file and take it with browsing the image.
The second step- Convert to CMYK color in this step. In this process, you can convert to CMYK color after opening the image. First, open the image then go mode menu and select CMYK Color. Then see the different color and this color make here a shiny look.
Remove Freckles Photoshop the Third Step- Selects the Yellow
channel. Therefore, click the yellow channel in the channel pallet then view it. The fourth step- copies the yellow channel. Now you can go to create a yellow channel with a new layer. Press Ctrl+ A and select the menu to click all. And press Ctrl+ C or open the edit menu to choose copy. Buy our service Image Masking Service
The fifth step- convert the image back to RGB color. In this process, you need to convert the color with the image back to RGB color. Here, go to create into the history pallet and click on the step, and do covert it.
The sixth step- Paste the contents as a layer. Here, work to do Press Ctrl+ V and then click paste after op[en the menu. You should now have a new layer with the yellow channel we copied earlier. At this moment, you will copy from the yellow channel.The seven-step- in this step will do invert the layer.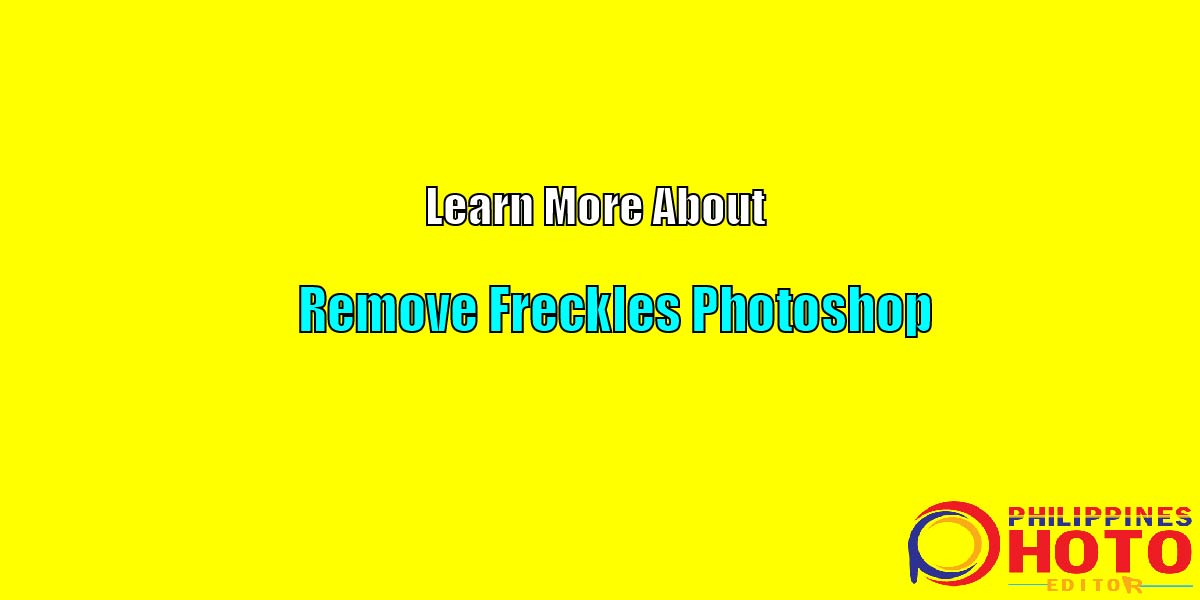 There You Need to Invert the Layer and Click Press Ctrl+ I
To open the image. The Eight steps- almost you complete the process here need to blend the layer. However, you will do the change the blending mode to Overlay and remove freckles.  The Ninth Step- is the final session and there you can add a layer mask. Opening the Layer> then go Layer Mask> then hide All. This should create a black layer and it makes the entire layer. Learn more about Magic Scripts for Photoshop