What is the difference between photo editing and photo manipulation, if you want to know. The answer is manipulation services are similar to photo editing, but there are a few key differences. Now, the Philippines Photo Editor will clear you out. In the picture world, you'll hear the phrases "photo editing" and "photo manipulation" bandied about a lot. It's difficult to determine the difference between the two if you don't know what they imply. After all, aren't both essentially edits to your photo? As it turns out, there is really a very substantial distinction between picture editing and photo manipulation, and this piece will help explain it.
Furthermore, the process of enhancing a photograph by adjusting its color and exposure settings know as photo editing. Similarly, a photo that has undergone Photo Manipulation is one in which new components add, or items have altered their appearance somehow. For instance, just modifying the tones of a picture, photo manipulation transforms an image to create a warped reality. Now, what is the difference between photo editing and photo manipulation is clear to you.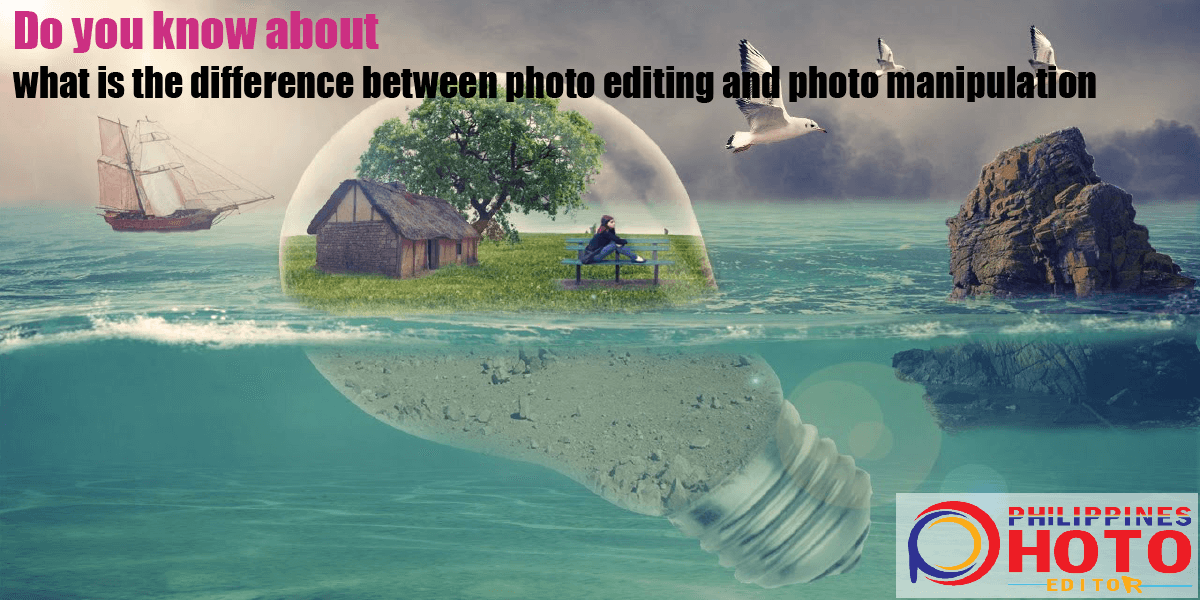 Moreover, image editing is the process of improving an image's primary components and properties. It use to make photos seem flawless and free of any flaws that happened during capture. Picture editing may assist in correcting a lack of brightness, exposure, contrast, or saturation in an image. It may also use to edit an image's characteristics. Professional picture editing services remove and replace the sky, remove background objects, and remove other imperfections in the image. Using an imaging program, the values of images is modifying to make them attractive and free of faults. So part form,
What Is the Difference Between Photo Editing and Photo Manipulation,
photo editing is precise. Eventually, Image manipulation varies from editing in that it focuses on changing the items in the frame. It is the process of altering the look of a picture by adding secondary features and improving existing ones. Adding birds to the sky, changing the whole backdrop, changing the faces, and other features inside the picture are image manipulation. Digital picture modification is a new technology in photo editing, yet it has endless potential. The development of imaging software has increased the usage of image editing in several sectors. In the same way, what is the difference between photo editing is evident?
For instance, digital photography is vital for documenting events and photographing products for online sales. Professional photo editing options are almost endless because digital photos are gathered and saved. Digital images may be modified to the point where they resemble the original image. As a result, it is often used in e-commerce, real estate, fashion, etc. Digital images can be modified significantly more than analog photos. So, what is the difference between photo editing and that is no more confusing?. Do you know about watch no background
Finally, This Means a Professional Photos Editing Service May
improve the appearance of a poorly captured photograph for use on e-commerce sites or other platforms. Even digital images preserve as values, making updating and modifying their appearance easier. Several industry-standard image editing programs are also available to edit and adjust almost any image aspect. Editing and altering pictures are fundamentally different. Knowing how they differ allows one to easily separate them and apply them to images. So, don't hesitate in the question "what is the difference between photos editing and manipulation" Just knock the Philippines Photos Editor will provide you with any kind of image support like Photo Retouching Service, Remove Background Image, Ghost Mannequin Effect Service, etc right away.