If you want to convert image to vector photoshop cs5 you need to follow some steps. The Philippines Photo Editor will tell you how you can easily do it. The fundamental distinction between vector and raster formats is that vector pictures consist of pathways, making them simpler to resize and manipulate while raster pictures comprise pixels. When you resize or scale a raster picture, it will damage the quality of the image and will make it look fuzzy or pixilated. With vector pictures, you may scale them without impacting the quality.
Firstly, to Convert Image to Vector Photoshop Cs5 You Have To
strictly follow 4 steps. Prepare the picture you wish to vectorize. Press Control + Alt + I keys on your keyboard to bring up the Image Size box and set Resolution to 300. Then separate the picture you wish to vectorize from the background. Make a selection and copy it over to a new layer. Or delete the background. If you really want to convert images to vector photoshop cs5 then it is the first step.
Secondly, once you have the picture isolated from the background. After that, click on the layer icon in the Layers panel while holding down the Control key on the keyboard. This will produce a selection of pictures. To convert image to vector photoshop cs5 is one of the important step. Now pick the Marquee Tool from the Tools panel (or press M), drag the cursor to the selection, and right-click. Then pick Make Work Path from the menu. Even keep the Tolerance at 1.0. Buy our Wedding Photo Editing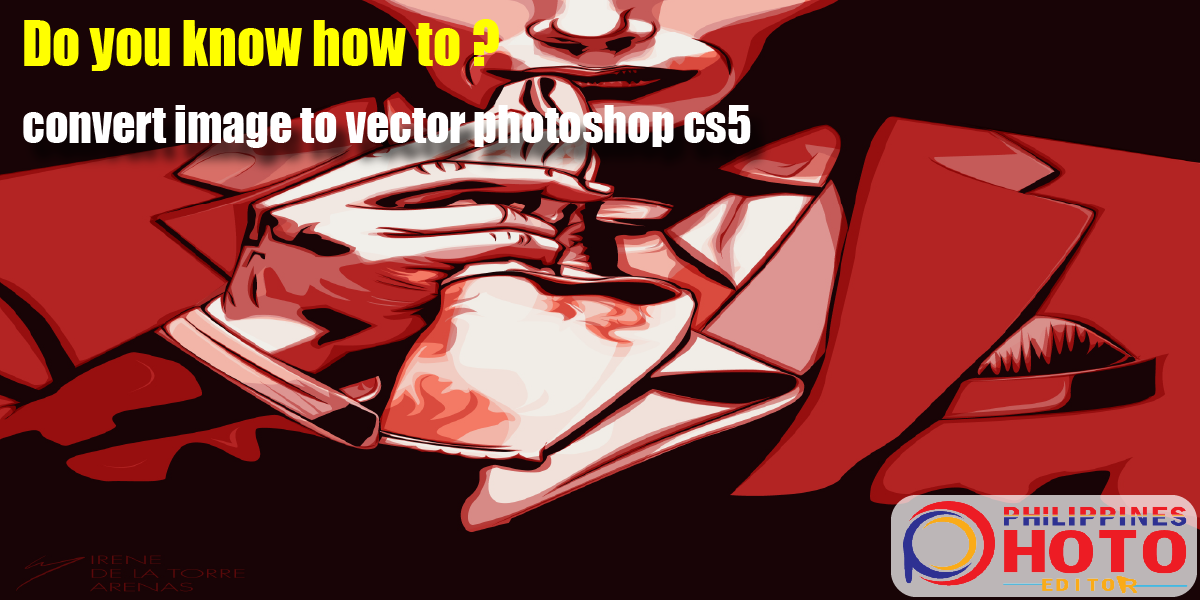 Thirdly, Go to The Direct Selection Tool (or Press A) and Right
click again on the picture. Then choose Create Vector Mask. This will generate a vector mask over the layer, which you'll see in the Layers window. Sometimes, during convert image to vector photoshop cs5 your photoshop may crash. Don't worry about that. The is data is autosaved in photoshop.
Fourthly, the only thing you can do now saves your vectorized picture as a vector file. Simply, Go to File >> Save As, and then in the Save as Type option, pick Photoshop EPS file type. Click Save to save the vectorized picture. Therefore, you may now open the EPS file in Illustrator to simply scale the picture without compromising its quality. This easy four steps you can easily  convert image to vector photoshop.
Finally, if you came here seeking a means to produce vector art from a picture, like clip art, you might check out this YouTube instructional. It's a lot more involved procedure that we can't describe here. The Philippines Photo Editor is a choice for your convert image to vector photoshop cs5. Feel free to knock us for best pricing. The process of converting a raster image to a vector image is known as "Raster to Vector Conversion." Guy's do you know about Clipping Path Flatness learn more about this because it's help you to design rapidly in any device.